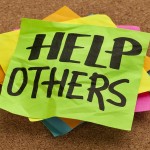 It is with a sad heart that this announcement is being made.
Derik Maloney, a devoted husband and father of two passed away unexpectedly and those who were touched by his generous and unselfish life are helping the family.
One of our Church Members, Kelly Fectau, is involved with the family fund and fundraiser that will be held on April 5th, beginning at 5 pm with a Pasta dinner, raffle, entertainment and an "Old Timer" Basketball game at Lewis Mills HS.
For details on how you can help and who Derik was, please click here and see how you can help.  Thank you!