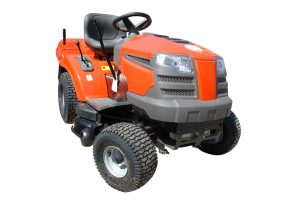 The CCB All-Volunteer lawn mowing team is calling for 2 or 3 more people to give their time 2 or 3 times this summer.
The cost to have a lawn cutting service is way out of our budget reality, so this small but dedicated team has saved the Church thousands of dollars over the past few mowing seasons.
The church has a decent tractor thanks to a generous donation and here is what we are looking for:
Mowing of the Labyrinth and sidewalk area (near road and just behind the trees)
Trimming of the Labyrinth parking posts, light base, flower bed area and around the benches. If you don't have a trimmer, we can help get one or plan on helping.
If needed, mowing the weeds behind the sheds near the road. It's not every week, but when it looks ragged good to hit it.
We have 5 in the rotation, so we are looking to make it once every 6 to 7 weeks. With weather and the generosity of Scott Tharau, we may only mow twice if we get 8 volunteers, maybe three times.
Please consider helping and email Jerry Burns if you are interested in joining Team Blade Runners!