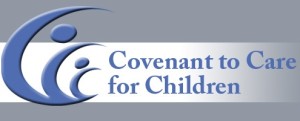 On Sunday, August 11th, Colleen Webb, our Covenant to Care Social Worker, and Shanice, one of the young people she supports, joined us for worship.
Colleen thanked the congregation for all the support for birthdays, Christmas, and for recent donations of toiletries and school supplies.
Shanice, who will be starting her sophomore year at Southern Connecticut State University, majoring in psychology, also expressed her gratitude and wanted to let us all know that she's been overwhelmed by everything.  She said she doesn't often feel that kind of support and she appreciates it deeply.  She has especially been surprised knowing that people she had never met could care so much.
After we left the church, Shanice said she felt so warmly welcomed by everyone and would love to visit again.  She loved our service – how Rev. Taylor "got right to the point with the message".  She then explained that her church service normally lasts for 3 hours!
Colleen emailed this morning as a follow up, saying, "I  thank you so much for all that the church has done thus far.  I could have never imagined such a warm welcome and such support as we have experienced so far.  I am grateful beyond words."
Colleen will keep in touch, letting us know of any special needs for her clients.  In the meantime, toiletries and school supplies are always needed and we will leave the Covenant to Care donations box outside the kitchen.
Thank you to everyone for so enthusiastically supporting this important church mission!
* Editor:  I apologize profusely for not getting this into today's Newsletter…I filed the request in the wrong folder and missed it.  In cleaning up my "old website" folder I found it…sorry, Linda! – Jerry *