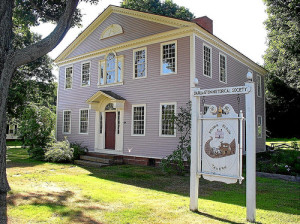 Tavern Day is an annual celebration that the entire Town of Burlington takes pride in, making this one of the better attended events of the year.
The Congregational Church of Burlington is an active participant each year by operating a food tent and informational booth to share who we are with the community.
Look for the specifics each year through our News and right-side bar links. While the tasks may change, our commitment to this fine event will not!
It's a very good fundraiser for the church and the saying "many hands lighten the load" is so true for this event. Many people in the past have helped make this day fun and successful, so any little bit you can donate or volunteer for will make a difference in helping our Church achieve our goals.
Some of the help we have needed in the past:
Volunteers to help prepare food items the day before and day of the event.
Volunteers to help setup the Tavern Day food booth, Grill area and get all supplies out there.
Volunteers to staff the booth for an hour or two serving the Tavern Day patrons (and maybe a few hungry Church members!). Any amount of time you can share is appreciated.
Volunteers to help break down the tent and bring back all the supplies from our booth. This should take about 20 to 30 minutes. The more people present, the faster it is to clean up.
This is one of our most successful One-Day Fundraising events, so please watch for the announcements in Church, in our News Blog, in the monthly Newsletter and on our social media channels.
Details on who to contact and what is needed will be shared so we can once again make Tavern Day a great way to show how we pull together to help others and share who we are with the community.