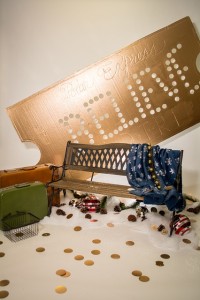 It is only 1 month until the CCB Polar Express Buses take off again to bring cheer and happiness to those in community.
How you ask?  By our wonderful singing of our favorite Christmas Carols, that's how!!
Our L.E. (that's Lead Elf for those that need to know), Mr. Tim Higley, has arranged for two buses and the wonderful D.E.s (Driving Elves) who are donating their time because it was so much fun last year!
There is limited space, so we are asking that everyone sign up at our EVENT PAGE or at the Church.  We will be sharing this with the Girl Scouts and Cub Scouts, so if we fill up fast our L.E. will see about getting a 3rd Polar Express bus!
This a free event with only Goodwill Donations being accepted to help defray the bus costs and possibly a nice token of our appreciation to the D.Es!!
Oh, I almost forgot…cookies and hot chocolate afterwards in the Church Community Room!
~ It's beginning to look a lot like Christmas ~