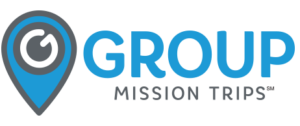 The Congregational Church of Burlington has a small youth group led by George Fetzer and Tom Agresta heading to Wayne County, NY as a call to Group Missions' Week of Hope.
This trip will begin on Sunday, July 31st and will end on Friday, August 5th.
You can learn more here from the Group Mission website, but here are some of the needs our group may address:
Provide ground maintenance at a multi-acre organization helping young people that are battling cancer.
Help at a domestic violence shelter by painting, cleaning up and/or spending time with the kids staying there.
Several opportunities to help the elderly and disabled
Why Wayne County, NY?  Well, it's an opportunity to help the greater community as our church and UCC membership believes in, but it's also an area hard hit by economic shifts and needs the helping hand (and smiles!).
We Need Your Help, Please
George has shared the group would like to present a Community Gift to those in need and asked that anyone, even those that don't attend our church, to please consider donating the following:
Personal Care items for people of all ages such as:

Shampoo, Conditioner
Soap
Diapers (any age)
Baby hygienic wipes
Face wash, toothpaste, etc.
We will be collecting these items:
During Services on July 17th and July 24th OR;
Tuesday through Thursday from 10 am until 3 pm. Call our Church Office at (860) 673-4618 and our Church Secretary, Joanne, will help coordinate your drop-off OR;
Email George directly to arrange a drop-off that works for everyone.
We are also asking our Church members to consider donating towards our trip expenses to travel there and back.
Please make your check out to 'CCB' and notate it is for the Summer Mission Trip with your Pledge #.  If you prefer a cash donation, put Summer Mission Trip on an envelope with your Pledge #.
You can give your donation during Weekly Collection, to George directly or mail it to 'Congregational Church of Burlington', PO Box 1291, Burlington, CT 06013-0291.
We would love to have donations in before we leave on Sunday, July 31st, but will offset expenses with any donation received after we leave.
We are looking forward to spreading the love and compassion of Christ and thank you in advance for any help or prayers you can give us.