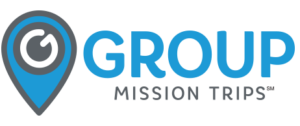 If you are interested in serving elderly people and children, people in need and doing community service…then we have a trip for you!
Once again, this year we are hoping to attend a week-long mission trip in Vienna, Virginia called
Week of Hope. A few members of our Youth Group attended one last year and had a wonderful experience and want to do it again. They hope to have many more friends join them
this year.
We are looking to do this in July of 2017, however, planning needs to start now. First, by identifying those kids interested in attending and then picking a week that works best for most of them.
The three weeks we are looking at now are:
July 16-21 July 23-28 July 30-Aug 4
For more information on Week of Hope and how they work, please visit their Group Mission Trips page.
Please, also, feel free to ask any one of the people who attended last year's trip: Amanda Fecteau, Luke Bushka, Sam Bushka, Kelly Fecteau or George Fetzer.
The cost per person is $269. However, one of the reasons we are starting to plan now, is in hopes to do some fundraising to lessen the cost for all attendees. We don't want anyone that may be interested in attending not be able to go do to financial constraints.
A signup sheet will be in the Chapel Room. We ask that anyone interested in more information about this great opportunity to fill out the sheet. We will then schedule an informative meeting after church one Sunday soon.
Adults are not excluded as we need 1 adult to every 5 children who attend this trip. If you are interested in being a chaperone, please add your name to the sheet and we will add you to the
meeting.
I will be the one in charge of this year's trip. Unfortunately, I am not available to be at church for most of November. If you have any questions or concerns, don't hesitate to contact me.
I look forward to working with you to make this Mission Trip not only successful, but fun!
Kelly Fecteau
860.729.4823
[email protected]