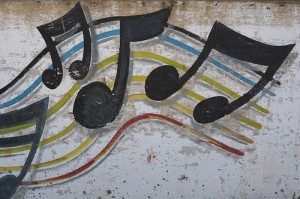 As we start off Holy Week socially distancing in our home, our uncertainty at the future mirrors the fear and agony that Jesus felt facing His own death.
It's a good time to be still and reach out to God, as Jesus did as He prayed in the garden of Gesthemene; finding peace in God's greatness.
From our homes, over 500 of choir members including our very own Lynn Ierardi and Jackie Harris-Stone, joined to create a virtual choir to sing this anthem, "Be Still and Know" – which reminds us to be still and know that God is God – and to rest in His comfort.
May the peace and power of God comfort you in this time.
Jackie Harris-Stone, Music Director
Congregational Church of Burlington
Released in April of 2020 during the COVID-19 pandemic, this virtual choir features more than 500 singers from across the United States and beyond.
Singing Be Still and Know by Victor C. Johnson, the text based on Psalm 46:10, is a reminder of God's comforting presence in times of turmoil and hardship.
Today's Inspirational Hymn Video