Spring Clean Up THIS SATURDAY, May 27th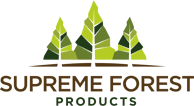 The Business Committee is asking any available members and friends of the Church to please join us in sprucing up the grounds around the Church, the Labyrinth and the shed areas.
We would like to extend another grateful and HUGE THANK YOU to Supreme Forest Products for offering to generously donate 7 cubic yards of mulch!! It looks great every year!
If you need yard mulch or soil, please shop this generous business located at Hinman & Sons Lumber Yard on Route 69 in Burlington. Be sure to tell them you are from the Church!
For the morning, please wear comfortable yard work clothing, shoes and some gloves. If you are able, please bring a wheelbarrow, shovel, pitchfork, rake, clippers or anything else that you think can help with the pruning, mulching and weeding…it will be put to good use (but don't forget to mark it with your name and take them home when you leave!).
Plan on arriving for a 9 am start on Saturday, May 27th and we should be completed by 12 noon. We are aware of the Lions Club Carnival opening up at 1 pm, so we should be able to finish before they open.
If it should be bad weather, we'll make an announcement here and on our Facebook page about the Rain Date. As of now, that is officially June 3rd.
Let's hope for great weather on Memorial Day Weekend and a good amount of volunteers to make the work load light. Thank you in advance from the Business Committee.