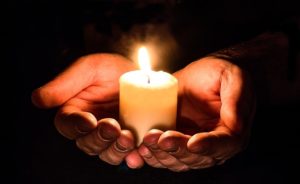 Dear Congregation,
We are nearing the half way point of the year – unbelievably – and thus time to give you an update on our financials and the four Strategic Efforts approved to pursue at our February 3rd Budget Meeting. These efforts were set forth to determine if they can provide additional income for us so we do not rely so heavily on pledges, and, as an additional benefit, expand our community outreach and presence.
First, the state of our financials.
We are in good shape Budget vs Actuals (through April 30th):
Actual Pledges are $13,022 ahead of Budget for these first 4 months, 9% ahead of expectation. If we stay at this pace we will end the year with approximately the amount pledged last year, just over $179,000, which would be excellent.
Total Actual Income through April is $71,406 vs $70,216 Budget, for a +$1,190.
Total Actual Expenses through April are $3,388 less than Budget.
Net Income – Expenses = +$4,578.
Per usual, there are some line items with Actuals higher than Budget (ex. fuel) with others less (ex. Substitute Ministers). Also, there was the unexpected situation with our Music Director being out on medical leave. While this situation caused us to be below Budget through April on her compensation, this was offset almost entirely by substitute music, which was not budgeted.
Another unexpected situation we are facing is a variety of church repairs that are being requested by our insurance company, primarily a leak situation into our basement. The Business Committee is working through repair quotes and options on how to address. A Congregational meeting will be called (date TBD) to discuss appropriation of funds for these repairs as they will be in excess of the $500 limit authorized by our by-laws to be spent by the Business Committee for routine expenditures not budgeted.
The message to take away from this is that we are within budget for the first four months of the year, and, if pledges sustain at the current rate, we will be in good shape. The wild card is the eventual cost of the church repairs.
Thank you for your diligence in giving. We realize church attendance becomes more volatile in the summer months; therefore, we request if you will not be in church regularly to give, please mail your offering into the church office so we can maintain a steady cash flow.
Second, the state of the Strategic Efforts:
1. Rent out little league field to others besides Burlington Little League (BLL)
The team on this one looked into this possibility in perhaps renting out field time for private baseball lessons or other groups. Due to the BLL schedule, they use the field virtually all summer and into the fall so scheduling challenges would make this difficult, along with other factors. Thus, this effort has been shelved.
2. Explore some kind of partnership with Harwinton Congregational Church
Rev. Taylor has made contact with their new pastor over the phone and she is open to collaboration in some kind of way. Rev. Taylor is working to arrange a face-to-face meeting so they can discuss in more detail.
3. Approach the town on use of our land
Tim Higley and the Property Planning and Development committee have had several meetings with town leaders, all positive. The Town is also preparing their update to the town's Plan of Conservation and Development (POCD), which is updated every 10 years by state statute. We have attended town meetings regarding this effort, to ensure the church's interests and position in the town center are fully understood and incorporated into the POCD update, due out in the fall.
Next steps are to talk with neighboring property owners to get their thoughts on town center development and continue to research and gauge current market value of church property and seek appropriate professionals that may be needed. For example, a commercial realty attorney willing to provide advice pro bono would be ideal. So, if anyone knows of an attorney that may be willing to assist, please let myself or Tim Higley know.
The goal is to have a draft plan of possibilities to present to the congregation in the Fall. This would be done at a congregational meeting so our members can provide input and thoughts about the draft plan, to formulate additional action steps and make decisions on how to proceed.
4. Campaign for community donations
Research of State of Connecticut filing requirements for endowments and charitable giving has been done. The Main Street Foundation was consulted as was the CT UCC regarding endowments and planned giving for UCC churches. I attended a CT UCC planned giving workshop in May. Good materials were obtained from all these sources. Additional research and thought is needed to determine if and when a community campaign makes sense for us, as it is quite the undertaking.
Finally, your Church Leadership continues to discuss and enact ways to look ahead and beyond the two subjects I address in this message. We realize there are many aspects of church life beyond these two that need periodic introspection, and we will do our continual best to engage you to ensure you are informed and have the opportunity to participate in the growth and improvement of our church life, while, as Reverend Taylor states in his Monthly Message in the June newsletter: "…also sing our praises for all we have and for all that is right with us.".
Please do not hesitate to reach out to me with any questions or comments.
God Bless,
Maryann Burns, Moderator