As 2020 ushers in for our Congregation the New Year always brings change as life moves forward.
With a smidge of sadness, but also with a whole lot of hope and joy, we announce formally that Joanne Kurnik has decided it is time to retire from her role as Church Secretary for the Congregational Church of Burlington at the end of January 2020.
When you work with such a wonderful and dedicated person as I have over the years as Business Committee Chair and the newsletter guy, it is hard to say good-bye.
But, we all strive for the day we can say it is time to enjoy life, family and friends in a different manner.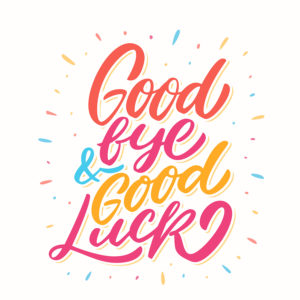 For the past 12 or so years Joanne has organized our church operations, helped a bevvy of volunteers succeed in helping CCB and was able to keep Rev. Taylor on track…well, most of the time!! LOL!
I heard this in a song, "with any ending is a new beginning" which is why we are sharing the posting for the Church Administrator position. See all the details below and feel free to inquire if you are interested and please share with those you think may be as well.
Thank you again, Joanne, for all you have done for CCB and for me personally over the years. I have enjoyed working with you and getting to know you from your wonderful stories of your family trips! I wish you many more Nutcrackers and a happy and prosperous retirement. Until we meet again! ~ Jerry