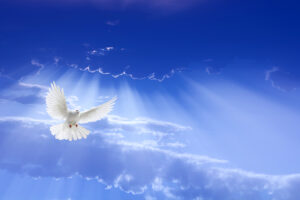 First of all, let me thank all those individuals who have contacted me during the Coronavirus Pandemic to inquire how am I doing.
I deeply appreciate your thoughtfulness, concern, and prayers. Continue to pray for me daily as I am praying for all of you.
I must say that in this Information Age sometimes too much information at times like this can add to increasing anxiety and stress.
While it is crucial to stay informed and up on all the recent announcements from our federal, state and local officials, I think it is also important not to allow ourselves to be so consumed and overwhelmed by all the CV news that we stop living, and being the positive and hopeful people of faith faith our God and Christ are calling us to be.
Second, let me confess to be troubled by the CV and the uncertainty and seemingly ever present danger of the disease. However, I am discovering that doing everything I can to ensure I will not get sick seems to be contributing to my sense of isolation and preoccupation with myself, both of which stand in opposition to my Christian faith.
Our faith has a personal and private element to it. But Christianity is fundamentally a community religion in which it's followers gather together in worship and service, sharing their joys and concerns.
As the writers of Genesis stated in one of their creation accounts "It is not good for man (or woman) to be alone." To be the human beings we were created to be means for us to be with, and connected to, other human beings, and not to live in isolation.
But isolating is what we are being called to do by our authorities in order to safeguard our health and the health of others . So what do we do?
Well, because we do have ways of connecting without actually being together in person (a poor substitute, no doubt) we can call, video conference, text, email and, sometimes, even visit one another if we keep a safe "social distance".
Somehow we also need to not let our preoccupation with our own health prevent us from being concerned with the needs of others. Again, being Christian means being men and women, and boys and girls, for others.
Let me offer these other insights:
Get out and walk, both alone, and with friends. Breathe in the fresh air if Gods good earth. It will make you feel better and get you away from all the negativity;
Eat healthy;
Pray constantly;
Read scripture daily, you can find the Daily Lectionary readings here;
Watch movies that are cheerful and inspiring.. especially comedies!;
Read a good book;
Do something creative;
Reach out to someone who needs you.
As I will say in my Sunday message, God HAS NOT sent us this pandemic as a way of punishing us for our sins.
But this pandemic can open our eyes to the kind of people and Christians we do and do not want to become.
And that my friends can be, and is, God's way of blessing us.
Keep the faith my friends,
Rev. Wendell Taylor