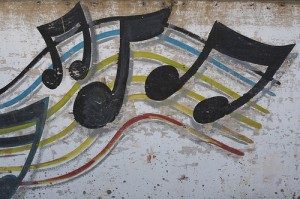 This writer is getting an education in music thanks to our Music Director, Jackie Harris-Stone.
To say she has been invaluable to helping me in preparing the messages each week as we are distanced due to pandemic would be an understatement!
I have to say a public thank you to all her organization skills, her selection of music, her patience in teaching me, Rev. Taylor and others how to do things in the digital world and her absolute joy in helping out.
Her joy has brought me joy when sometimes it seems like I can't do one more thing for the day! I believe it is God's joy that flows through many of us during these dark times and I believe we are lucky to have such a person in Jackie helping spread the joy that God gives to each one of us each and every day.
Enjoy today's music selections, there is certainly an element of Joy in them!!
Jerry B.
An Inspirational Arrangement of a Hymn
Ode to Joy – Thomasina Levy
Here is a blast from our past. Litchfield resident Thomasina Levy played for our May music series and also joined our choir for some music making.
What has brought you joy this week?


An Inspirational Song
As the Deer – The Maranatha! Singers

As many of us get out in nature to walk, we often see streams and brooks. If we are lucky, we might spy a deer thirstily breaking a fast.

Today's song, taken from the Psalms, which were in themselves written as songs of worship, talks of the thirst we can feel to be in God's presence – and the closeness we can have with God.