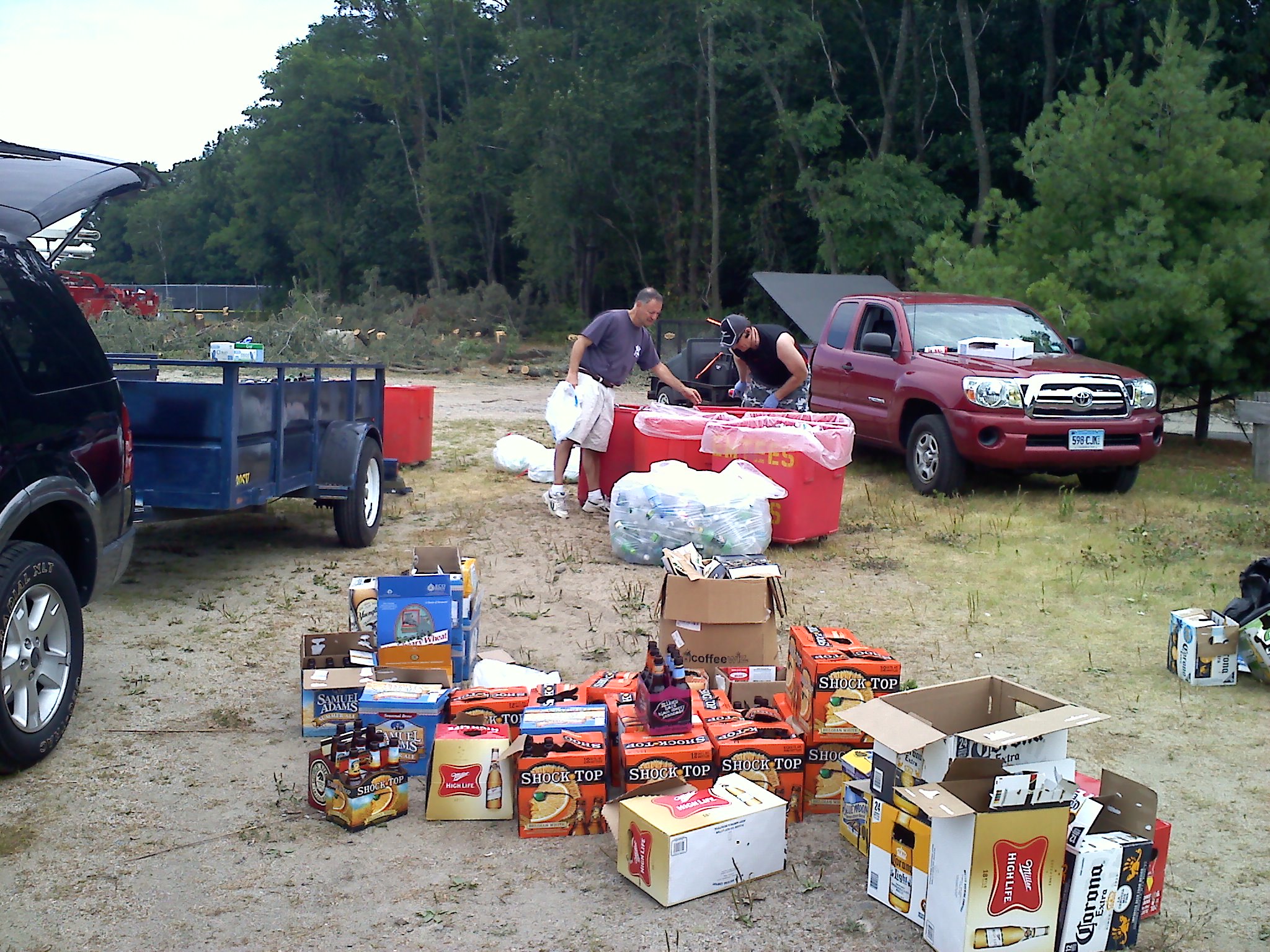 Come join the Big Tex and the "regular" collection crew for this quarter's Can & Bottle Drive WITH an added  bonus CLOTHING DRIVE!
The drive is TOMORROW, Saturday, October 12th, from 8:30 am until 12 noon.  Visit our Website Page to see what you can bring for the Clothing Drive and how you can help make the Can & Bottle Drive successful.
We Need Pounds…oh, so many Pounds!  Clear those closets, drawers and cellars out…providing it's gently used or better!  Reclaim your garage and shed, bring in those 5-cent redeemable cans, plastic bottles and glass bottles.   You Can Do It!!
If you are not sure why CCB is so actively promoting fundraisers in town, check this page out for just some of the awesome causes we support.  We want to be a leading source of Charity and Spirituality for our community…in fact, for all people.
We thank all who have supported our past drives as so many from CCB, Cub Scout Pack 23, Burlington Little League and our towns have made this one of our most successful events.  Thank you to our volunteers who donate their personal time and materials to make all that is collected available for all CCB does.
See you in the morning!!