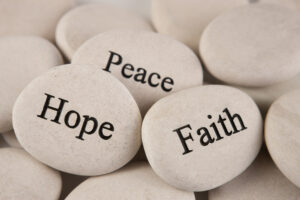 This Sunday's Old Testament and New Testament readings both deal with the subject of resurrection.
They give hope to a community and to individuals who are both physically and spiritually dead.
In light of the Coronavirus Pandemic we all find ourselves living with as a nation and as individuals, there are few more appropriate, and timely, readings provided for us from our weekly lectionary.
In our first reading from Ezekiel 37, a community of ancient Jews find their country invaded and defeated by the Babylonians who leave it decimated and lying in ruins, scattered with dead bodies scaring the landscape.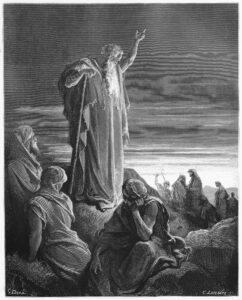 The cream of Israel's population is deported back to Babylonia to live as subjects of a foreign people who practice pagan customs and religions, left to wonder if they will ever return to their beloved homeland again.
Those Jews who are left behind are forced to live in a country they barely recognize anymore with none of their leaders or their Temple, which has been destroyed. Forced to scavenge for food and live in makeshift homes, they are left only with their memories and a fading faith.
A prophet named Ezekiel, who was among the leaders who were been deported to live in exile, looked on to the situation his people found themselves in at home and,from abroad, wrote: "The word of the Lord was on me, and he brought me out by the Spirit and set me in the middle of a Valley, and it was full of bones. He led me back and forty among them and I saw a great many bones on the floor of the valley, bones that were very dry."
Ezekiel's vision was of the literal bones of dead Israelites scattered throughout the valleys of Israel and it was a vision of the metaphoric bones of the defeated and deported, whose hopes were dashed, leaving their spirits dried up.
In our second reading from John 11, Jesus was sent word from sisters, Mary and Martha, that their brother Lazarus was gravely sick and in need of a visit.
Regrettably, by the time Jesus arrived to the home of Mary and Martha, Lazarus had died and people had gathered around to mourn his death. It was a grief Jesus shared when visiting his friend Lazarus's tomb, as he also wept.
Unlike in Israel's ancient history, which saw them invaded many times by foreign powers, our country has only had to endure a few foreign invasions in its history.
Before our nation was formed, foreigners landed on its shores and invaded its indigenous people. Later, the British invaded the colonies they ruled over to try and maintain control over them and put down their rebellion.
Centuries later, the seceding southern states, who fired on the north, believed their lands were later invaded by neighboring Americans they referred to as "Yankees".
Less than a century later, the Japanese invaded our armed forces at Pearl Harbor, hastening our involvement in WWII. More recently, Islamic extremists from other countries attacked our country on September 11, 2001.
All these attacks left bodies strewn on our shores and lands, some of which could not be recovered and turned into dry bones and ash.
Other times our country has been invaded by illnesses and diseases like smallpox, polio, influenza and our present Coronavirus, leaving some people sick and even dead and other people afraid, hopeless and in despair.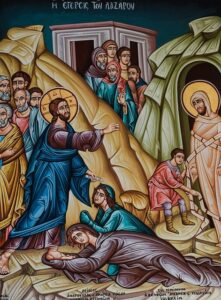 Like Mary and Martha, some of us have witnessed our brothers, sisters, wive's, husbands, children or friends become sick and even die, leaving us to also mourn our dead.
When Ezekiel found himself in this situation with his people, he heard God ask him: "Can these bones live?" To which the prophet answered : "O God, only you know!"
When Jesus arrived at the home of Mary and Martha, Martha said to Jesus: "Lord, if you had been hear my brother Lazarus would not have died."
As the Coronavirus drags on, self-isolation and social distancing have become the norm in an effort to curb the spread of the disease and even stop it.
Each day our national, state and local authorities along with doctors give us the latest information they have on the virus and its remedies. While being informed in one sense reassures us, the still unknowns about how the virus is contracted and spread fills us with dread.
It makes our spirits feel as dry as the bones of Ezekiel dead and spiritless people. With Ezekiel we hear God ask us: "Can these bones live?"
Then we hear Martha's question to Jesus: "Lord, if you had been hear, my brother would not have died." This is precisely when we receive the good news of resurrection!
The Jewish captives living in exile in Babylonia were eventually returned home. Even though their county was in ruins and forever changed, it was rebuilt and with it the hopes of the Jewish people.
Before this even took place, Ezekiel communicated these words from God to his people: "I will cause breath to enter you and you shall live…Behold I will raise you up from your bones, O my people, and I will bring you home…and I will put my spirit upon you and you shall live."
Later, Jesus said to Martha: "Your brother Lazarus will rise again."
Martha then said to him: "I know he will rise at the last day."
To which Jesus said "I am the resurrection and the life, he who believes in me shall never die, do you believe this?"
Jesus' question to Martha is a question to each of us: "Do you believe in the resurrection and the new life I can give you?"
Do you believe our nation, and our world, can be raised up out of fear and uncertainty and out of the illness and death associated with of the Coronavirus that has so crippled our economy and our spirits in order to live again?
Can the bones of so many that have become as dry as the bones of so many of Ezekiel's people, take on new life and new hope?
Our nation has seen many tragedies and much misfortune throughout its great history. We not only have survived, we have thrived.
I have no doubt we will do so again with the Coronavirus. Jesus didn't promise that any of us would be spared from misfortune and death.
But he did promise us resurrection that we all could experience it if we believed in him; that our heartache and grief, our pain and suffering and even our death could turn into joy and new life.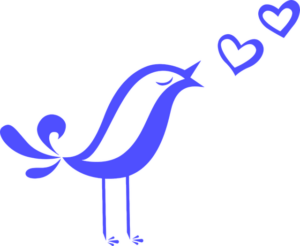 Today, as I sat out on my patio and bathed in some late afternoon sun, I heard the welcome sound of returning birds singing.
In part, it seemed like a hallow and mournful song because few others were around to hear it as they were confining themselves to the inside of their homes.
As the birds sang, they waited for a response in song.
When it comes, resurrection truly will have arrived.